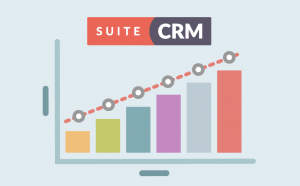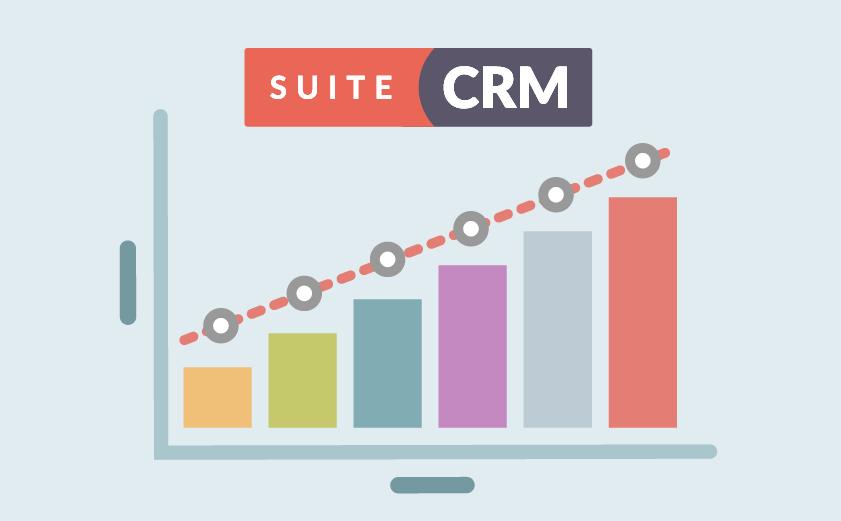 Customer Relationship Management (CRM) is a business strategy most often supported with a technology solution. CRM is used to manage your interactions with customers and prospective customers. When implemented correctly, it is proven to build valuable relationships that will drive revenue and growth.
With CRM you will gather all the information you have on a customer in one place. You'll discover key information that will help you grow, retain and delight your customer base. Information can be pulled from a variety of sources and channels creating a 360-degree view of your customer.
When is the right time to implement a CRM system?
Only once you have a complete understanding of your business goals and needs. CRM supports your business strategy. The converse is also true. Without CRM, delivering your strategy will be harder, less efficient, more costly and more prone to error.
Jumping between spreadsheet data sets is burdensome. Your teams become less and less efficient. This is where CRM systems will add value. Time spent on ineffective administration and searching for data will be saved. Teams can now focus on engaging, selling and delivering exceptional customer experiences.
Who is CRM for?
Everyone that has a customer touchpoint within your organisation whether that person is in accounts, support, sales or general administration. If their job involves supporting any part of the customer journey, they should have access to CRM.

CRM will benefit most departments of an organisation boosting both internal and external relationships. To be an authentic customer-centric organisation you must scale CRM throughout your business.
So why implement CRM?
There are a plethora of benefits for adopting CRM;
1. Improve Results and Productivity;
CRM is proven to boost productivity. You can streamline processes with configurable workflows to automate key tasks and drive consistency. Inefficiencies are removed from the business. You can now focus on the customer.
With CRM, teams collaborate closely to drive results. Sales and Marketing work together to understand customers and where they should spend their energy. Workflows can automate follow up emails and reminders, so no quality Lead is missed.
2. Improve Visibility and Forecasting;
You now have a single repository for customer information increasing visibility of data. Making it easier to collaborate with your colleagues. Cross-sell and upsell opportunities are identified as well as trends in behaviour.
Your CRM will be the single source of truth for all customer data. CRM reporting provides easy-to-digest analytics that is beneficial to all teams. This leads to effective data driven decision making. Users can now act quickly and efficiently in response to key insights. Sales teams can now accurately forecast utilising pipeline and historic data.
3. Happy Customers Return;
A customer's perception of your business is their only reality. It's important that you make every interaction valuable. With CRM you can track your customer satisfaction and intervene when necessary. Happy customers become loyal customers, increasing your recurring revenue.
Customer Relationship Management (CRM) enables you to better service your customers and keep them satisfied. You can quickly see the customer's history and provide a personalised response. Track your service level agreements and prompt reminders when performance drops below satisfactory levels.
With CRM properly implemented, all teams can now provide a fast, personalised and professional service. Your business strategy can be supported and delivered.
What does Open-Source Customer Relationship Management offer your business?
Open Source CRM is radically changing the CRM Market.

It provides all the benefits of enterprise-class CRM without the restrictions of proprietary licenses. That means you can scale CRM through your business without having to purchase additional licences. You can put CRM on every desk that supports the customer or supports your business strategy. No compromises. No additional license costs.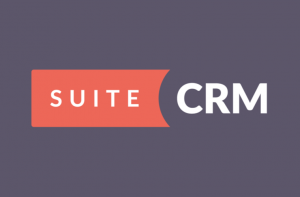 SuiteCRM is one of the world's most popular CRM applications. Our feature-rich enterprise-ready alternative to Salesforce enables your sales teams to sell, market & service smarter by providing all the benefits of CRM at substantially lower costs, with the freedoms and flexibility of Open Source.
You can download and host SuiteCRM on your own servers, you can put it in a public cloud, a private cloud or you can access it as software-as-a-service. It is the ultimate freedom, allowing you to stay in full control over your business data. You can try SuiteCRM for free here.
Help support the SuiteCRM project by becoming a sponsor today!