Partners
Get local help from SuiteCRM implementors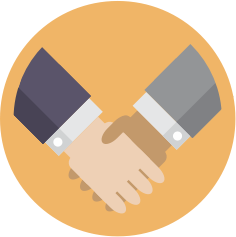 Become A Partner
SuiteCRM has a vision of becoming the world's most adopted CRM. By providing customers, communities and partners with a strong and robust open source CRM we are on our way to achieving that goal. We are looking for dedicated advocates for SuiteCRM and Open Source to help us on our mission and join our partner programme to continue the growth of SuiteCRM.

COUNTRY: INDIA
TechEsperto is a leading global services provider for SuiteCRM development, integration, customization, migration and consulting solutions.
Our domain experts strive towards providing best solution architecture to augment unique business solutions. Having expertise in Healthcare, Business Intelligence and marketing domain gives us an edge in building and customizing CRM for Healthcare and also empowering clients in reaching their potential for Sales targets.

COUNTRY: ARGENTINA
Gcoop is a Free Software Development Companywith more than 9 years of experience in the market, organized as a Work Cooperative.
Its organization strengthens the collaborative work and improves the development processes, ensuring a group of professionals with extensive experience and committed to their work.

COUNTRY: ITALY
Lion Solution develops bespoke SuiteCRM software solutions, in Italy to help enterprises of all sizes to attract and retain customers. Lion Solution have implemented with success, solutions to manage; eInvoicing, defence against brute-force attacks, geolocation, integrations with Asterisk PBX and Alfresco and also with proprietary systems like Zucchetti. The aim of Lion Solution is to democratize software, and to pave the way for companies to create their own tools and compete globally.

COUNTRY: MEXICO
Since 2009 METI have been implementing internationally recognised CRM solutions to Corporate, SMB Businesses and companies operating in USA, Mexico & Latin America.
Our expertise includes CRM implementation strategy consultancy, training, design and development of customisations.
En METI implementamos estrategia de CRM en la aceleración comercial para equipos de Ventas de alto desempeño en Pymes y Corporativos. Así como en procesos de Servicio al Cliente, Operaciones, Marketing y Dirección.

COUNTRY: GERMANY
Univention Corporate Server (UCS) is a widely deployed open source solution that enables customers to deploy secure and unified web applications either locally (on-premise) or in their favoured hosting environments such as Amazon Web Services plus numerous other large hosting providers. SuiteCRM is now available to install from the Univention App catalogue on your UCS.

COUNTRY: MALAYSIA
We are known in the region as expert implementers in several of the most popular and well-respected open source platforms. Our experiences span diverse industries; Financial Services, Manufacturing, Retail, Property, GLCs, Public Sector, FMCG and Telecommunications. Our clientele span multiple countries. Realising IT empowerment, done right the first time.