Any business can use spreadsheets to manage their customer and sales data but this process does not scale in any professional sense. Typical issues include duplicate data, inaccurate data, multiple copies all with differing data being maintained by different people on multiple devices. In short, it's an accident waiting to happen. Especially in the light of complex GDPR data management and integrity requirements. Being fined for sending unwanted emails from a spreadsheet file is an expensive way to do business.
The answer is a Customer Relationship Management (CRM) system that can easily manage customer data. Not only will you be able to manage, share, analyse and distribute your data, you can also use that data positively to encourage growth.
Keep reading to find out the top 5 reasons why data-set health is so important for your business…
Ensures compliance, avoiding costly errors;
Data security and sovereignty are more important today than ever before and with the recent implementation of GDPR, businesses must rigorously manage their data assets. To date, there have been more then 250 GDPR fines levied with the largest being a massive €50m rap on the knuckles for Google.
For industries such as finance and pharmaceuticals which are highly regulated, a CRM is essential to ensure GDPR and other regulatory compliance. By regularly cleaning data stored in your CRM system, it is easy to oversee, audit, manage and report on any changes and to comply with GDPR rules.
 Boosts your customer acquisition;
By having a healthy data-set, your sales and marketing teams are armed with the most important tool to send targeted and consistent messages to segmented audiences. This will inevitably lead to increased campaign engagement and subsequent revenue streams.
Your marketing team can easily and readily identify high-value prospects within a CRM system by segmenting them according to the specific criteria such as spend, location, sex, age etc. When business data is healthy and by segmenting these data-sets, your team can target prospects and customers with personalised messages which will be more likely to generate even further high-value business. Personalised messages nurture business relationships which in-turn promotes brand loyalty. Using a CRM, this can be done rapidly, efficiently and accurately, maximising the potential for new opportunities.
Improves decision-making processes;
Creating a healthier data-set allows you to maintain quality throughout your business function. It also empowers your teams to obtain more accurate analytics, which drives the decision making functions of the business. The Data & Marketing Association has found that on average, B2B data ages at a staggering rate of 35% per annum*. By having a clean data- set, marketers are able to build greater knowledge of their audiences. In turn, this helps develop more effective strategies that contribute to long-term business success.
Using a CRM system as a healthy data management tool is far easier than using spreadsheets. It's immeasurably simpler to maintain a true reflection of your client base at any one time. By gathering insights on accurate demographics (and getting rid of customer data relating to those who no longer interact with your business), you will be in a much more powerful position to service the needs of your clients. The use of a CRM system may also improve your brand image by portraying your company in a more pro-active light, showing that you are prepared to move and grow in ways that are beneficial to your client base. This will be appreciated as you continually seek to improve and keep a strong customer focus.
Increases productivity within your teams;
The productivity of your employees will be boosted when they have access to a healthy data-set, which will positively impact your business overall. By implementing a CRM system and maintaining data integrity, users spend less time correcting poor data and more time on the positive tasks that promote your business and create new sales. A well-managed CRM enables users to focus on what matters – using business data to target and nurture business prospects that will add to revenue streams.
Protects your reputation;
People do not like receiving information or marketing collateral for things that do not interest them. More often than not, spam mail and unsolicited contact will damage the reputation of your brand.
By maintaining a healthy and clean data-set, you are ensuring that only those who will benefit from and have consented to their information being used for marketing purposes, receive your content. A CRM system enables the segmentation of data according to multiple criteria. The ability to target your customers accurately and distinctly increases the probability of generating new business. It also helps to protect your company's integrity and reputation.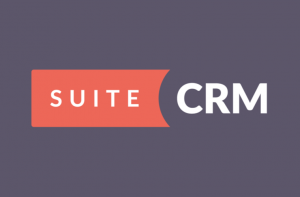 SuiteCRM is one of the world's most popular CRM applications. Our feature-rich enterprise-ready alternative to Salesforce enables your sales teams to sell, market & service smarter by providing all the benefits of CRM at substantially lower costs, with the freedoms and flexibility of Open Source.
You can download and host SuiteCRM on your own servers, you can put it in a public cloud, a private cloud or you can access it as software-as-a-service. It is the ultimate freedom, allowing you to stay in full control over your business data. You can try SuiteCRM for free here.
Help support the SuiteCRM project by becoming a sponsor today!