SalesAgility, the driving force behind SuiteCRM, have just released SuiteCRM 8.1 – the first major release since SuiteCRM 8 was launched! With many new features to explore such as Recently Viewed records and Favourite functionality, this release is not to be missed!
SuiteCRM, the world's preferred Open Source CRM, has over 1 million downloads worldwide. It is supported by a dedicated and talented community where members volunteer their time and skill to give back to the product so that everyone can benefit.
What's new in 8.1?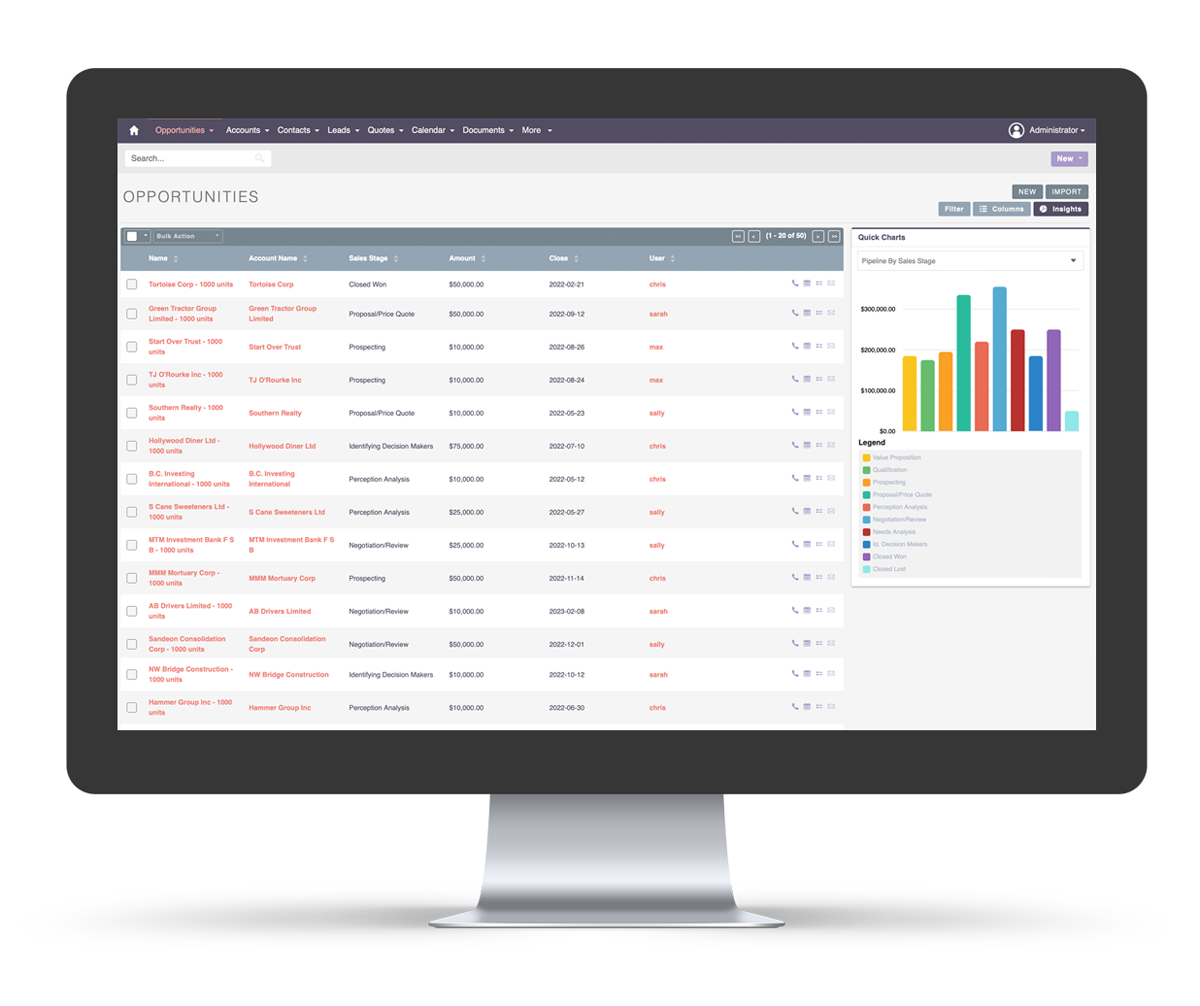 The SuiteCRM 8.1 release includes a number of new features and improvements to various areas. In line with our roadmap, we can confirm that within this release you can expect to see Recently Viewed records and Favourited records on the navbar, the addition of a new HTML field and many other enhancements.
To check out everything that's included in this release in more detail you can access the associated SuiteCRM release notes here: 8.1.0.
To download or update to the latest version, please visit our download page.
Join our marketing list to get all the latest SuiteCRM updates straight to your inbox!
About SuiteCRM
SuiteCRM is one of the world's most popular CRM applications. Our feature-rich enterprise-ready alternative to Salesforce enables your sales teams to sell, market & service smarter by providing all the benefits of CRM at substantially lower costs, with the freedoms and flexibility of Open Source.
You can download and host SuiteCRM on your own servers, you can put it in a public cloud, a private cloud or you can access it as software-as-a-service. It is the ultimate freedom, allowing you to stay in full control over your business data. You can get a full demo of SuiteCRM here or start your 30 day free trial of SuiteCRM:OnDemand today.