SuiteCRM's driving force, SalesAgility, has just released SuiteCRM 8.3 Beta, which focuses on features which make the application more usable for the end user i.e. Subpanel Filters, Load More functionality and new and improved Notifications!
SuiteCRM, the world's preferred Open Source CRM, has over 1 million downloads worldwide and counting. It is supported by a dedicated and talented community where members volunteer their time and skill to give back to the product so that everyone can benefit.
What's new in 8.3 beta?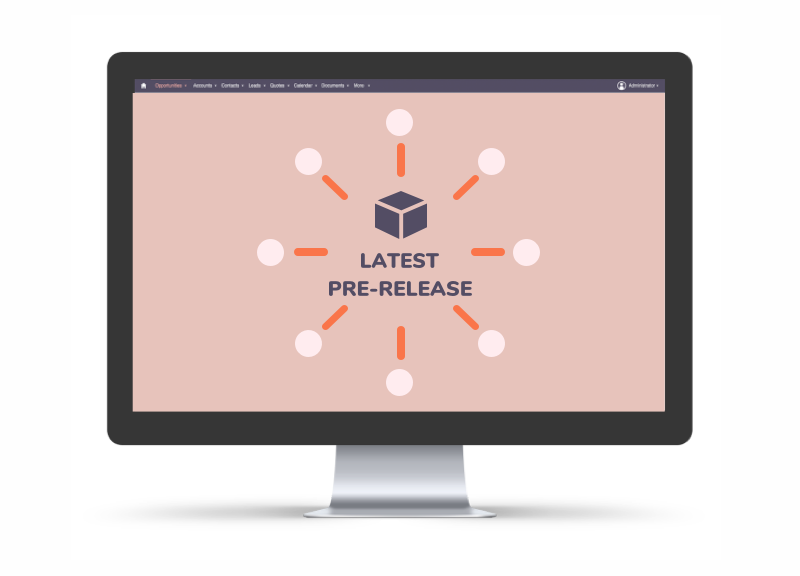 The first SuiteCRM 8.3 beta release allows a user to search for specific records within the subpanel views, so only the records the user is interested in are visible, by using the Subpanel Filtering option.
Load More is not only available via the Subpanels, but also on List view and Record Modal and gives a user the ability to use a scroll bar rather than pagination, to look through the records.
Finally, Notifications are not only now available, within SuiteCRM 8, but they have been improved upon! A Notification will be sent if the user is assigned to a call or meeting and any subsequent reminders for the actions. Notifications can now also be snoozed if they are not required at this time.
For more information on this new and exciting pre-release, check out our dedicated pre-release page here.
It is important that we provide you, our community, with the opportunity to participate and drive the project forward in ways that are meaningful to you. As a result, we're asking you to help us make the 8.3 production release the best it can be by providing feedback on this beta. You can do so by visiting our forum thread.
To download or update to the beta version, please visit our the pre-release page. For those looking for the latest stable releases please visit our download page.
About SuiteCRM
SuiteCRM is one of the world's most popular CRM applications. Our feature-rich enterprise-ready alternative to Salesforce enables your sales teams to sell, market & service smarter by providing all the benefits of CRM at substantially lower costs, with the freedoms and flexibility of Open Source.
You can download and host SuiteCRM on your own servers, you can put it in a public cloud, a private cloud or you can access it as software-as-a-service. It is the ultimate freedom, allowing you to stay in full control over your business data. You can try SuiteCRM for free here.
Help support the SuiteCRM project by becoming a sponsor today!