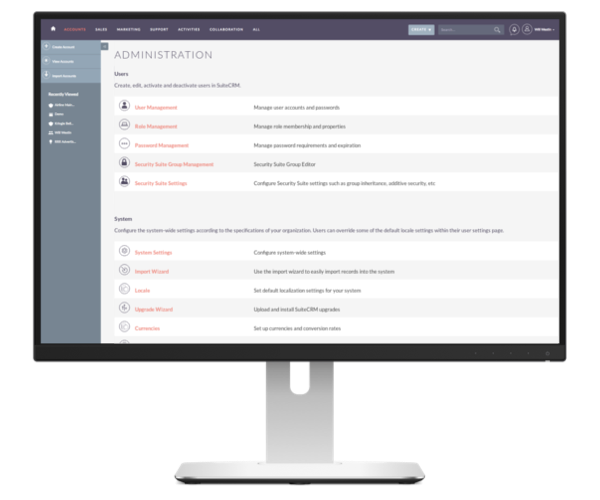 SalesAgility, the driving force behind SuiteCRM, has released SuiteCRM version 7.11.7. This release includes a number of bug fixes, security patches and enhancements.
SuiteCRM, the world's preferred open source CRM is supported by it's dedicated and talented community. These community members volunteer their time and skill to give back to the product so that everyone can benefit.
Security Suite Maintenance Patch
Thanks to Jason Eggers contributions the core Security Suite received some TLC and resolved a few bugs and updated to static methods.
Updated SAML2 (2.11.0 to 3.0)
As our and the community's efforts to move over to be a more maintainable application older libraries will be moved into composer. This allows use to be easily update all our dependencies and receive the faster security patches from third party libraries.
Check out more of the latest fixes (including Security fixes) in our SuiteCRM 7.11.7 Release Notes.
We would like to say thank you again to all the contributors in this release! In total 31 community contributed pull requests where merged.
To download or update to the latest version, please visit our download page.
At the same time, we have released a new update of our LTS versions. SuiteCRM 7.10.19 LTS is available at our LTS download page. For the release notes, please check: SuiteCRM 7.10.19 LTS.