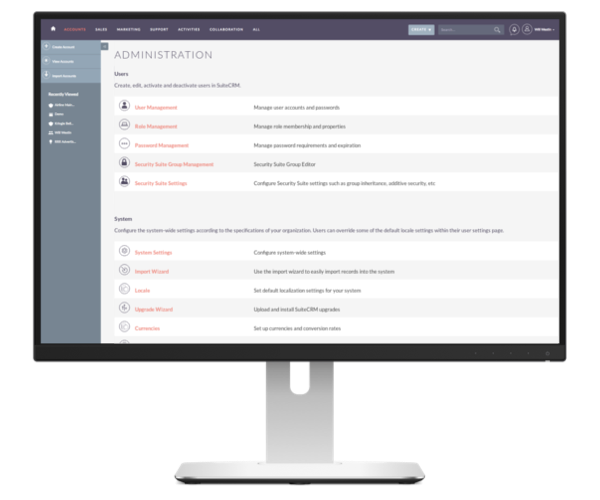 SalesAgility, the driving force behind SuiteCRM, has released SuiteCRM version 7.11.6. This release includes a number of bug fixes, security patches and enhancements.
SuiteCRM, the world's preferred open source CRM is supported by it's dedicated and talented community. These community members volunteer their time and skill to give back to the product so that everyone can benefit.
Community Sprint Planning
We have introduced a new way to help us identify and discuss issues that the community feel are a higher priority by creating an open discussion within the GitHub issue tracker. The idea is that the community can nominate issues that we wish us to tackle or even highlight to other developers within the community and visibly see the progress of these issues through a release. Our first sprint focus was about to the end of life support for 7.8.x which we requested the community members to identify the issues they have from adopting the 7.10.x version. The feedback was great and from that, we allocated out issues that were both for the core SalesAgility team and to the community. We hope that this platform will allow community members to feel confident to highlight issues that are important them and bring us closer to work together to get those bug fixes into the codebase! Check out the discussion here!
Check out the latest fixes (including Security fixes) from our SuiteCRM 7.11.6 Release Notes.
We would like to say thank you again to all the contributors in this release! In total 36 community contributed pull requests where merged.
To download or update to the latest version, please visit our download page.
At the same time, we have released a new update of our LTS versions. SuiteCRM 7.10.18 LTS and 7.8.31 LTS is available at our LTS download page. For the release notes, please check: SuiteCRM 7.10.18 LTS.