SalesAgility are pleased to announce that active development is now underway for the next major version of SuiteCRM Outlook Add-in 4.0.0 – the official SuiteCRM Outlook integration.
The new SuiteCRM Outlook Add-in will be released in three consecutive phases in order to promote and implement customer feedback in an agile way to each subsequent phase. With the announcement of SuiteCRM Outlook Add-in v4, SalesAgility are also therefore announcing the retirement of SuiteCRM Outlook Add-in v3.
"We want to thank all our customers who have worked with us and helped to develop and support the previous versions of the SuiteCRM Outlook Add-in. However, we feel that it has reached a point that in order for us to continue releasing a stable and robust solution, it is necessary to develop upon a newer codebase, using better technology and following latest best practises."
Ashley Nicolson, Head of Product & Community
SuiteCRM Outlook Add-in v4 will be built upon the well documented and supported Microsoft Office Add-ins platform. Utilising this extensive platform will bring cross-platform support and centralised configuration to organisations giving them more control and the opportunity to adopt the latest web technology. This is the next generation of feature-rich and easy-to-use Office add-ins for SuiteCRM that are fast, robust and continuously evolving. Each of the three phases are explained below: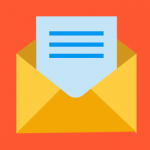 1st Phase
The 1st phase will be the initial launch of the SuiteCRM Outlook Add-in v4. This release will introduce the user to the new SuiteCRM Outlook Add-in providing them with the ability to configure, connect and synchronise all their customer email history and correspondence to their SuiteCRM instance so they will never lose an important conversation again.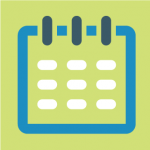 2nd Phase
The roll out of the second phase will bring bi-directional calendar synchronisation. This will allow users to always keep their activities such as meetings, calls and tasks scheduled and updated within SuiteCRM, from their own private Outlook calendars, allowing all updates to be made from one place.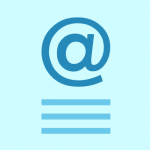 3rd Phase
In the final Phase, SalesAgility will complement the launch of SuiteCRM Outlook Add-in v4 with both manual and automatic synchronisation of all the users' important Contacts, between their Outlook Contact lists and SuiteCRM. This will benefit the user as it will enable them to further develop their business relationships within SuiteCRM.
SalesAgility aim to have the roll out of each of the three phases, completed by the end of Q4 2019, with additional features and improvements to follow.