The Beginning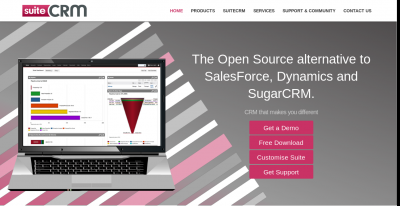 The SuiteCRM open source project was born in October 2013.
From the beginning we had a business plan. It was one line long and it said – "Build it and they will come".
The team was very small, around eight people. There was nothing else. No community, no market awareness, no brand and no users. We were working like Trojans doing customer projects on SugarCRM code to keep the lights on and the salaries paid. In the gaps between projects we built code for SuiteCRM, the application that lit a bonfire under SugarCRM's ambitions.
When we forked and created SuiteCRM, we made a list of what we needed to do in order to make SuiteCRM a best-of-breed open source project. Amongst many items, this included a full-time Product Engineering Team, a Technical Author, a Community Manager and a Sales and Marketing Team.
The list had optimistic and pessimistic assumptions. The optimistic assumption was that the project would attract external investment. Investment would enable us to deliver the item list more rapidly.
The pessimistic assumption was that we'd do it organically.
The pessimistic forecast was both the accurate one and the preferred one. We're deeply aware of the challenges of engaging with investment capital and the impact that it has had on other open source projects (SugarCRM for instance). Doing it the long way and the hard way also meant we were doing it without compromise, our way – the open source way.
The End Of The Beginning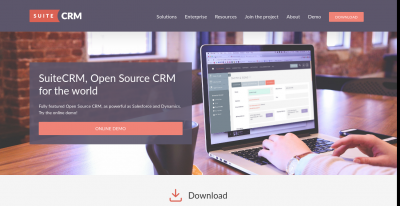 Today, in 2018, the team is more than forty strong and augmented by a global community of developers and collaborators. There's nearly 90,000 people in our community. We're approaching 1 million downloads. There are more than 1,000 translators working on 50+ languages. We calculate that SuiteCRM is used by more than 4 million people. We've made more than 100 releases. We are without doubt the world's leading open source CRM project.
We're still working like Trojans doing customer projects to keep the lights on and pay the salaries. But there's a difference: Four years ago, generally the projects were niche and measurable in days or weeks (at this point I'd like to say a big thank you to all our early customers. You're the people that enabled us to do what we're doing now). By contrast, today a typical customer employs more than 10,000 people and many are globally recognisable brands. The scope and complexity of projects has changed dramatically. They're now strategic and measured in months and years.
We now have the full-time development team, we have the Technical Author, we have a Community Leader, and we have a Sales and Marketing team.
Critically, we also have great processes underpinning everything we do – from development, testing and security through to the tools and methods we use to achieve results. These have been hard-earned. Some gains have been organic. Many come from working with enterprise-class customers who have encouraged, mentored, cajoled and told us how to improve. We've always said we were a learning organisation. Perhaps this was blindingly obvious in the face of how much we have learned in the last four years.
We're now mature, highly capable, stable, fast-growing and ready for the next stage in this adventure.
Nothing illustrates that more than the release of SuiteCRM 7.10. It was 2 months late. For good reason – it's the highest quality release that we've ever done. The team were brilliant. It wasn't going out until it was appropriate. It brings a new API that's going to make developer's lives a whole load easier. It brings some great new functionality most especially a Surveys module. The code for this was donated by a customer. You know who you are – THANK YOU!!. It fixes a host of bugs. It delivers three new themes. It does more than I can do justice to in a paragraph. It's a great release.
Team SuiteCRM – take a bow!!! It's the end of the beginning. We're ready for the next stage.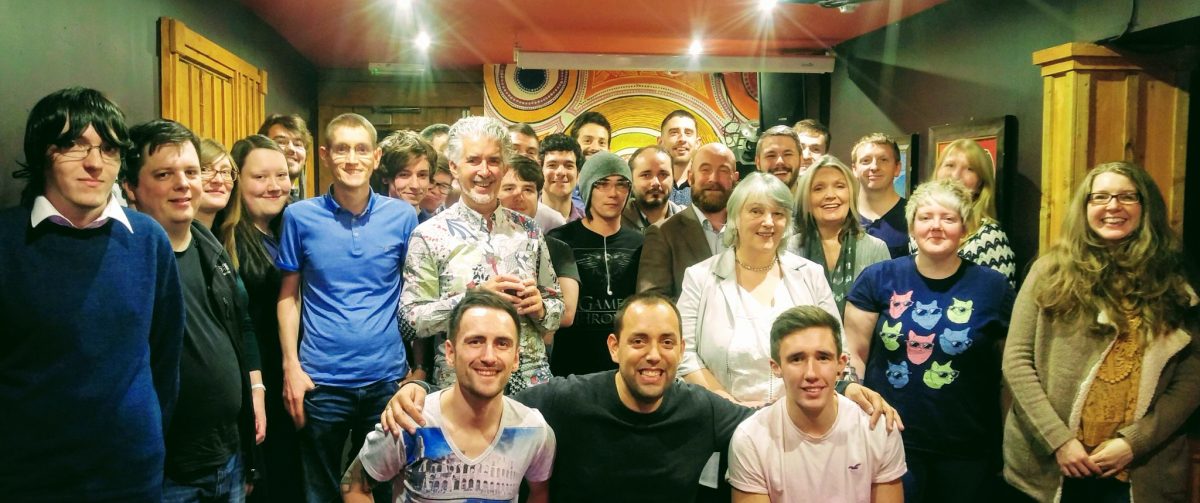 The Next Stage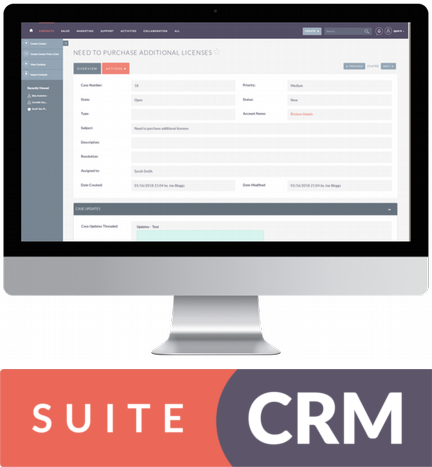 The next stage is where open source wins in the application stack too.
Open source has decimated the proprietary vendors in the infrastructure stack. Open source has a 70% market share of the infrastructure market and most of the innovation. This is a phenomenal achievement when you consider that it has taken only twenty years to accomplish. Open source has competed, with little financial resource, against tech companies with massive marketing budgets and world-class sales capabilities. A truly David and Goliath battle. Organisations like Docker, Red Hat, Linux Foundation, Apache bestride the infrastructure stage. They're royalty. Everyone from startups to the enterprise is engaged.
But the application stack is a different story. Here the battle has really just started but the outcome is pre-determined. Open source is an unstoppable force.
Call To Arms
If you're engaged in open source and are looking for a project to get involved with, come and join SuiteCRM. We're always looking for more developers, community activists and translators. Come and help us make SuiteCRM the world's most used and loved CRM application. We'll keep it 100% open source. You can help us do the rest. Find out about the project here: https://www.suitecrm.com