SalesAgility, the driving force behind SuiteCRM, have released SuiteCRM version 7.11.11. This release includes several bug fixes, security patches and enhancements.
SuiteCRM, the world's preferred Open Source CRM, has over 925,000 downloads worldwide and counting. It is supported by a dedicated and talented community and members volunteer their time and skill to give back to the product so that everyone can benefit.
What's new in SuiteCRM 7.11.11?
Included in this new minor release of SuiteCRM (7.11.11) are a number of features and functions that have been designed to aid developers as well as end users to increase productivity. The SuiteCRM team have been able to merge a total of 69 pull requests, leading to further improvements.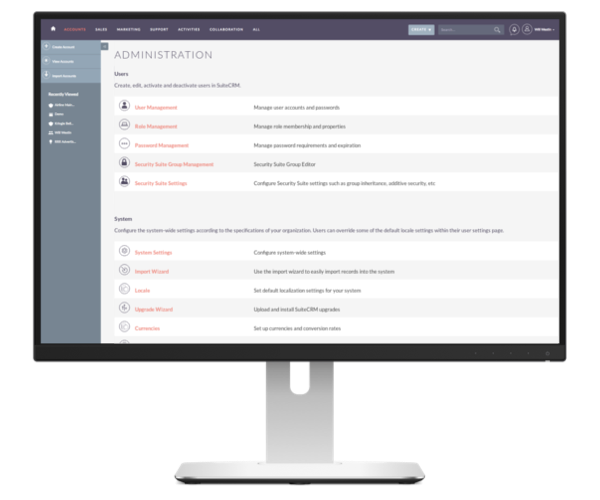 Database character set/ collation
A new feature included in this release allows administrators to install using a different database character set/ collation. This starts us down the path of resolving many long-standing issues with non-standard UTF-8 characters, for example, emojis and special characters.
Email notification
Another major fix included in this release resolves an issue where email notifications were not being sent correctly due to a problem within the email notification scheduler.
Upgrade Issues
Within this release, we have also resolved a few known issues with the upgrade process; however, these changes will not take effect until the next upgrade cycle. Therefore it is vital that if you encounter any problems while installing, that you review and follow the recommended process within the SuiteDocs upgrade debugging page. This can be found here.
Check out the latest fixes (including Security fixes) from our SuiteCRM 7.11.11 Release Notes here.
In total 9 community members contributed and as a result, 43 wonderful community made pull requests where merged. So, we would like to say a big thank you again to all of the following the contributors for their work on this release…
To download or update to the latest version, please visit our download page.
As well as our SuiteCRM 7.11.11, SalesAgility have also released a new update of our LTS versions – SuiteCRM 7.10.23 LTS. Check out the latest fixes (including Security fixes) from our SuiteCRM 7.10.23 Release Notes here.
About SuiteCRM
SuiteCRM is one of the world's most popular CRM applications. Our feature-rich enterprise-ready alternative to Salesforce enables your sales teams to sell, market & service smarter by providing all the benefits of CRM at substantially lower costs, with the freedoms and flexibility of Open Source.
You can download and host SuiteCRM on your own servers, you can put it in a public cloud, a private cloud or you can access it as software-as-a-service. It is the ultimate freedom, allowing you to stay in full control over your business data. You can get a full demo of SuiteCRM here or start your 30 day free trial of SuiteCRM:OnDemand today.