In September 2019 SuiteCRM Analytics was officially launched. This marked the beginning of a journey to allow our customers to harness the power of their data. The solution is free to download unlocking opportunities and delivering insights across your business. This product allows users to launch, administer and customise innovative business intelligence (BI) reports in the same way that rival proprietary applications do. Just without the hefty price tag. Like SuiteCRM it also has all the benefits and freedoms that go hand-in-hand with using Open Source Software.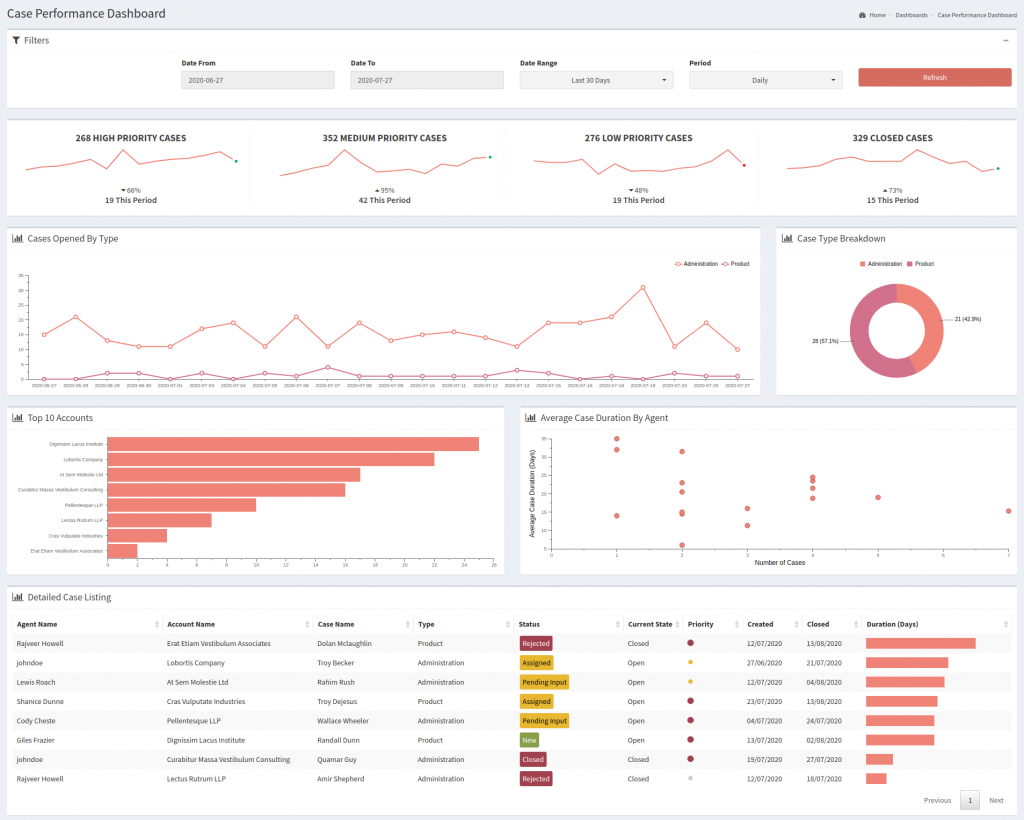 SuiteCRM Analytics is comprised of two major components. SuiteCRM Data Integration and SuiteCRM Web Analytics. Both of these have just been updated for the first time since their launch! SuiteCRM Analytics v1.1 comes with key bug fixes. Reporting capabilities have also been improved. These updates will allow your business to optimise processes, empowering you to drive maximum value from your data. You will never miss an opportunity again!
Here's a breakdown of what to expect in this release…
New Lead Performance Report
This new report showcases dynamic query and report columns/ grouping using dynamic scripting. This report is to allow you to combine 3 reports into 1. Making it easier to collate and understand critical business data.
Invoice renders can be generated and distributed with ease using this new report functionality when combined with ETL (Extract, Transform, Load) technology.
New Live ETL Based Report Sample
An ETL based report that fetches issues from the SuiteCRM Analytics Github account and puts them into a report. Granting the ability to pull live data from sources other than SuiteCRM.
New SuiteCRM Source Database Report Sample
Allows reporting directly against SuiteCRM and not just the Data Warehouse.
New Case Performance Dashboard
A shiny new Case Management dashboard. This dashboard will act as a foundation for further enhancements in releases to come.
New Leads Performance Dashboard
This dashboard utilises the new Lead Tracking fact table. Future enhancements will come in future releases.
Additional Dashboard Components
Custom dashboard components have been added to the platform. This functionality will allow you to create new visualisations like SVG Maps and videos.
Dashboard and Multi-Dashboard Templates
These two new dashboard templates have been added to help you get up and running more quickly.
Making it easier to implement reports without starting from scratch. You're welcome.
The first version of a Data Exporter tool that will allow you to pull data out of the Data Warehouse with no necessary SQL knowledge required. The tool exports the required and filtered data so that it can be used in other platforms.