SalesAgility has announced that, after eight consecutive years of growth and successes, Greg Soper will step aside from the CEO role. At the same time, SalesAgility also announced the appointment of Dale Murray as the new CEO. Dale was one of SalesAgility's first employees. Starting as a Software Engineer, Dale moved into Business Analysis and set the templates and standards for the Consulting division. For the last three years he has been Head of Consulting and has been closely involved in developing and executing the company's strategy. His industry experience and personal skills make him the perfect CEO to continue to grow SalesAgility.
Greg Soper will remain active in the business taking on a new title of Chairman and Founder. Greg's primary role going forward will be the internationalisation of the SalesAgility brand.
A recognised legacy
Greg Soper founded SalesAgility, the company behind SuiteCRM in 2009. Under his leadership SuiteCRM grew to be world's most popular open source CRM. With a community over 86,000 people, a download count of over 800,000 and an estimated user count of over 4 million users, SuiteCRM has made a massive impact in the CRM industry.
"My job as CEO is done" said Greg Soper. "It was to bootstrap an open source company, build the product and build the team. If we're going to meet our objective of being the world's most used CRM application in the next 10 years, SalesAgility needs a different skills set. I'm delighted that the next CEO comes from our team. Dale has been responsible for delivering CRM success for some of the world's largest companies. He knows CRM inside out, he understands open source, he is deeply immersed in SalesAgility's values. He's an excellent manager, a great people person, well respected by customers and colleagues and I'm confident he'll lead the team to even greater success in the future."
Many will be surprised to see Greg Soper stepping down, because his enthusiasm and drive to create a better world with true open source is renowned and inspiring. But although Greg steps down as a CEO, he will continue to spread the word and promote the company and SuiteCRM at events around the globe. He will also lead the drive to create SalesAgility subsidiaries and form joint ventures globally to further ensure successful standards-based implementations of SuiteCRM internationally.
Continuing with the vision
"Greg's leadership and passion has created a strong foundation which provides us a platform from which we can grow" said Dale Murray, CEO of SalesAgility. "We are at an exciting time for open source CRM" added Dale. "Many large organisations recognise that the current landscape of proprietary solutions is a barrier to innovation and deployment. Open source overcomes the obstacles that proprietary software creates. Done properly, CRM is pervasive, agile, cost-effective, and is tightly bound to organisational processes. SuiteCRM ticks all those boxes. The SalesAgility team and I are looking forward to the future with great confidence."
Competing head-on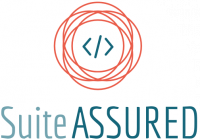 A key element in growing the company is the new SuiteASSURED – a fully supported, discrete build of SuiteCRM, created to provide total care for enterprise-class customers and other large organisations. With SuiteASSURED compliance-driven companies get the freedoms, quality and innovation of open source, and the security, warranties, and indemnities of proprietary software, together with extensive support. Under Dale Murray's leadership this new product is expected to become a game changer in the CRM market.
About SalesAgility
SalesAgility is the driving force behind SuiteCRM, the world's most popular open source CRM. SuiteCRM is a fully featured CRM, that can be deployed on-premise or in the cloud, allowing organisations and enterprises to be in full control over their own customer data. Powered by a highly skilled team, SalesAgility provides SuiteCRM services that include support, consultancy, custom development, migrations, and training, as well as SuiteASSURED: a fully supported, discrete build of SuiteCRM, created to provide total care for enterprise-class customers and other large organisations. For more information, visit https://suitecrm.com or follow @SuiteCRM on Twitter.