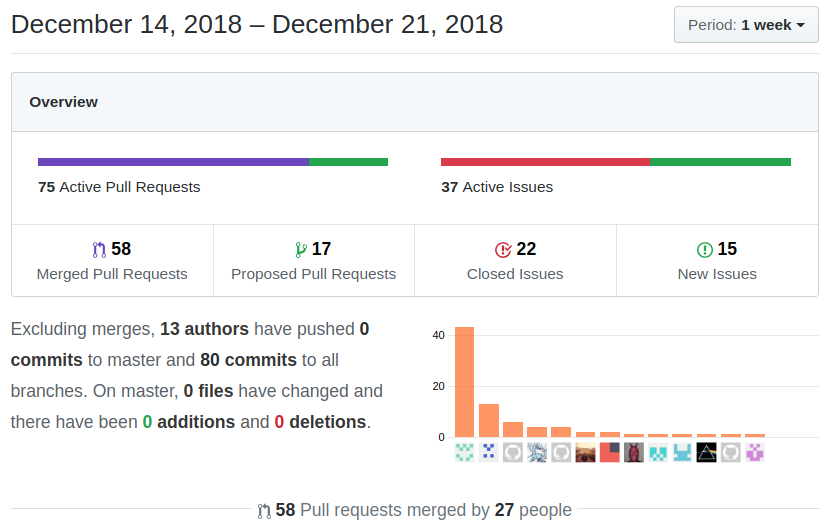 It has been a very busy week here at SalesAgility with the hosting of our first Pull Request Party on the 17 – 18 December.
We had a great response from the community members that joined us during those days with the goal of merging new code contributions into the core repository.
We achieved 89 closed pull requests in a space of 24 hours.
Thank you!
A big thanks to all the contributors, past and present, for providing new enhancements and bug fixes to the core project. Our appreciation also goes out to those who tested PRs and helped with translations in them.
With seeing the success and positive feedback from the community we are looking to make this type of engagement a frequent occurrence. Stay tuned for future announcements.
What's Next?
As part of the event we wanted to provide the community a full release containing all that has been accomplished to gain your input on the new contributions. Please give us your feedback.
Therefore we are happy to announce the 7.11 Release Candidate 2.0!
This pre-production release contains new functionality like – Elasticsearch, Google Calendar synchronisation, and a new feature that enables users to generate chart colours based on labels and copy email addresses from modules within workflow. Additionally we are releasing new developer features that include the capability to extend Mass Update, a helper to load an extended class, Vardefs in DOM, Flat subpanel buttons, and a number of bug fixes. You can see the full Release Notes here.
Please try it out today! Download Here
If you have any feedback on the 7.11 release candidate 2.0 release please let us know in the forums or github!