SalesAgility are thrilled to announce that the SuiteCRM Outlook Plugin V4, Phase 1 release is here – the official SuiteCRM Outlook integration.
The new SuiteCRM Outlook Plugin has been built from the ground-up by our very talented engineers aiming to improve performance, reliability and stability for customers. The application now fully supports Outlook 2016 through to Outlook 365 (both web and desktop variants).
Improvements have also been made on the SuiteCRM 7 side to allow us to support newer versions of SuiteCRM ranging 7.10.10 through to 7.11.5, putting to use the secure and up-to-date V8 API.
We are therefore announcing the retirement of SuiteCRM Outlook Plugin V3.
Reasons you'll want to get your hands on SuiteCRM Outlook Plugin V4:
Developed by the SuiteCRM team
Easy to install and use
Reliable and robust providing a seamless integration between SuiteCRM and Outlook
Both manual and auto archiving functionality
SuiteCRM Outlook Plugin V4, will be released in three consecutive phases in order to promote and implement customer feedback in an agile way with each consecutive phase. Each of the three phases are explained below: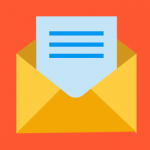 1st Phase
The 1st phase will be the initial launch of the SuiteCRM Outlook Add-in v4. This release will introduce the user to the new SuiteCRM Outlook Add-in providing them with the ability to configure, connect and synchronise all their customer email history and correspondence to their SuiteCRM instance so they will never lose an important conversation again.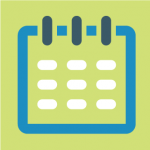 2nd Phase
The roll out of the second phase will bring bi-directional calendar synchronisation. This will allow users to always keep their activities such as meetings, calls and tasks scheduled and updated within SuiteCRM, from their own private Outlook calendars, allowing all updates to be made from one place.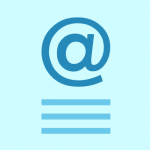 3rd Phase
In the final Phase, SalesAgility will complement the launch of SuiteCRM Outlook Add-in v4 with both manual and automatic synchronisation of all the users' important Contacts, between their Outlook Contact lists and SuiteCRM. This will benefit the user as it will enable them to further develop their business relationships within SuiteCRM.
To help our customers assess the implications of the newer SuiteCRM Outlook integration we have published the V4 roadmap and FAQs, which aims to provide answers regarding supported versions, technologies used and pricing (psst, it's not changing!).
If you still have questions, please feel free to reach out to us via the SuiteCRM store page.