Pune, India and Stirling, United Kingdom – May 9, 2018.
A solid step in e-Zest's aspiration to become a provider of high-quality, secure, and affordable CRM solution to complement its AI-driven sales productivity tool.
e-Zest, a leading digital innovation partner for enterprises and technology companies, announces its partnership with SalesAgility, the driving force behind SuiteCRM, the worlds most popular open source CRM, to build a robust CRM solution stack. This partnership will bring a secure, user-friendly, affordable and enhanced experiences for the end user with the new offering. Adding new opportunities in the ever competitive CRM space keeping in mind the price sensitive markets will be the key focus of this partnership.
The partnership is the first step in working together on joint and shared growth plans, business development and marketing activities to enable both parties to develop and grow a strong business around open source SuiteCRM and to provide advanced technology-led CRM services and solutions to their customers.
"This partnership will help us fully deliver on our commitment to provide high quality CRM to our CRM clientele by giving us strong back-end capabilities. SalesAgility, the creators and maintainers of SuiteCRM, is the perfect partner to help us fully realize the CRM opportunity in the long term," said Jaywant Deshpande, e-Zest's COO and Founder.
e-Zest realizes the potential and understands the needs of the emerging markets. These markets are in search of inexpensive solutions to manage their customer relationships.
Devendra Deshmukh, CEO and Founder of e-Zest, said, "The relationship with SalesAgility represents a powerful opportunity for us to significantly expand our presence in emerging sales-reliant markets. We are excited to collaborate with them as we focus our combined energies serving a broader range of customers with industry-leading CRM solutions. We intend to adapt SuiteCRM to our sales empowerment app so as to fully leverage its utility."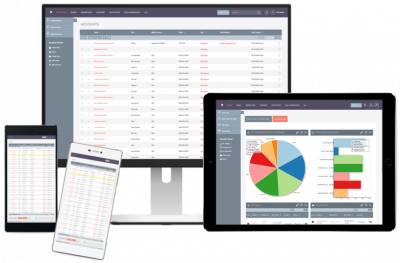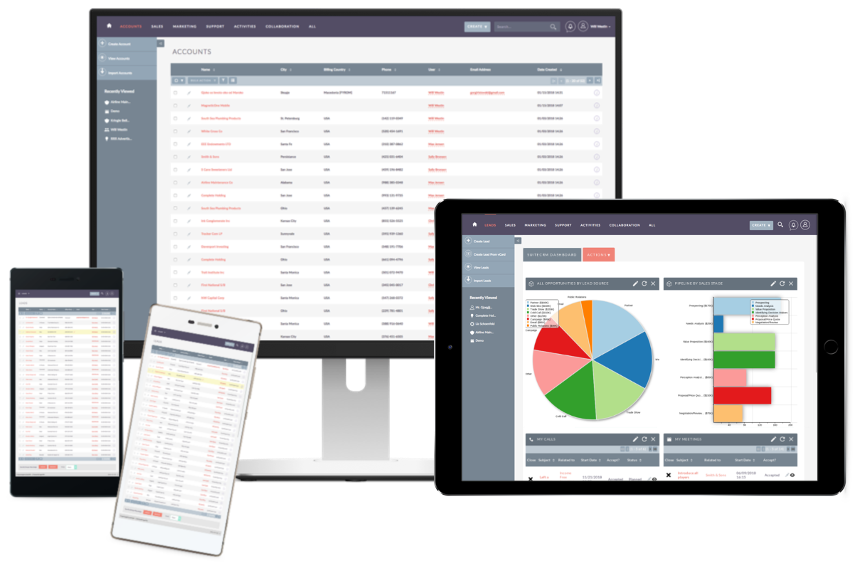 SalesAgility adds to the partnership with excellent understanding of providing surety and total ease of mind to enterprise-class customers and other large organisations. To ensure this, the company had developed a separately maintained, fully supported discrete build of SuiteCRM, named SuiteASSURED, providing the freedoms, quality and innovation of open source, combined with the security, warranties, and indemnities of proprietary software. Designed for organisations who value assurances and guarantees, SuiteASSURED is unique. It is the world's first assurance program for open source CRM applications and provides total care for all CRM needs.
"This exciting partnership strengthens our position as a global CRM product," said Dale Murray, CEO of SalesAgility. "e-Zest demonstrates impressive experience in providing IT services to companies in global markets. Their sales empowerment app is a perfect example of applied knowledge to improve sales efficiency and will compliment SuiteCRM perfectly. We look forward to disrupting the CRM market together."
For more information, please contact us via our contact form.
About SuiteCRM
With over 840,000 downloads, SuiteCRM is one of the world's most used CRM applications. SuiteCRM is open source, secure, and provides its users with all the modules they need to boost sales, improve customer care and streamline business operations. SuiteCRM can be deployed on-premise or in the cloud of your choice, providing essential security and full control over your own customer data. This makes SuiteCRM the best option for any business, enterprise and organization.
To learn more, please visit: https://suitecrm.com
About Salesagility
SalesAgility is the driving force behind SuiteCRM, the world's most popular open source CRM. Powered by a highly skilled team of over 40 people, SalesAgility provides SuiteCRM services that include support, consultancy, custom development, migrations, and training, as well as SuiteASSURED: a fully supported, discrete build of SuiteCRM, created to provide total care for enterprise-class customers and other large organisations.
To learn more, please visit: https://suitecrm.com/about/about-us/salesagility
About e-Zest Solutions Ltd.
e-Zest is headquartered in Pune and operates worldwide as a leading digital innovation partner for enterprises and technology companies that utilize emerging technologies for creating engaging customers experiences. The company is also a solutions provider for CRM consulting and implementation services. With a dedicated team to CRM related services, e-Zest supports numerous customers across various industries and sizes, from concept to implementation of their cutting-edge CRM sales empowerment tool for an uninterrupted sales process.
Read more about the app here: http://www.e-zest.com