Two times Bossie Award winner with SuiteCRM, SalesAgility has scooped another prestigious award, winning Best Open Source CRM of 2022 from Forbes Advisor, a trusted destination for money and business news, reviews and a product marketplace.
For its ranking, Forbes Advisor evaluated various open source CRMs by ease of use, customization options, costs and customer service. Forbes Advisor's awards stand apart due to the rigor of their analysis, and Forbes' tradition of standing as an impartial consumer champion.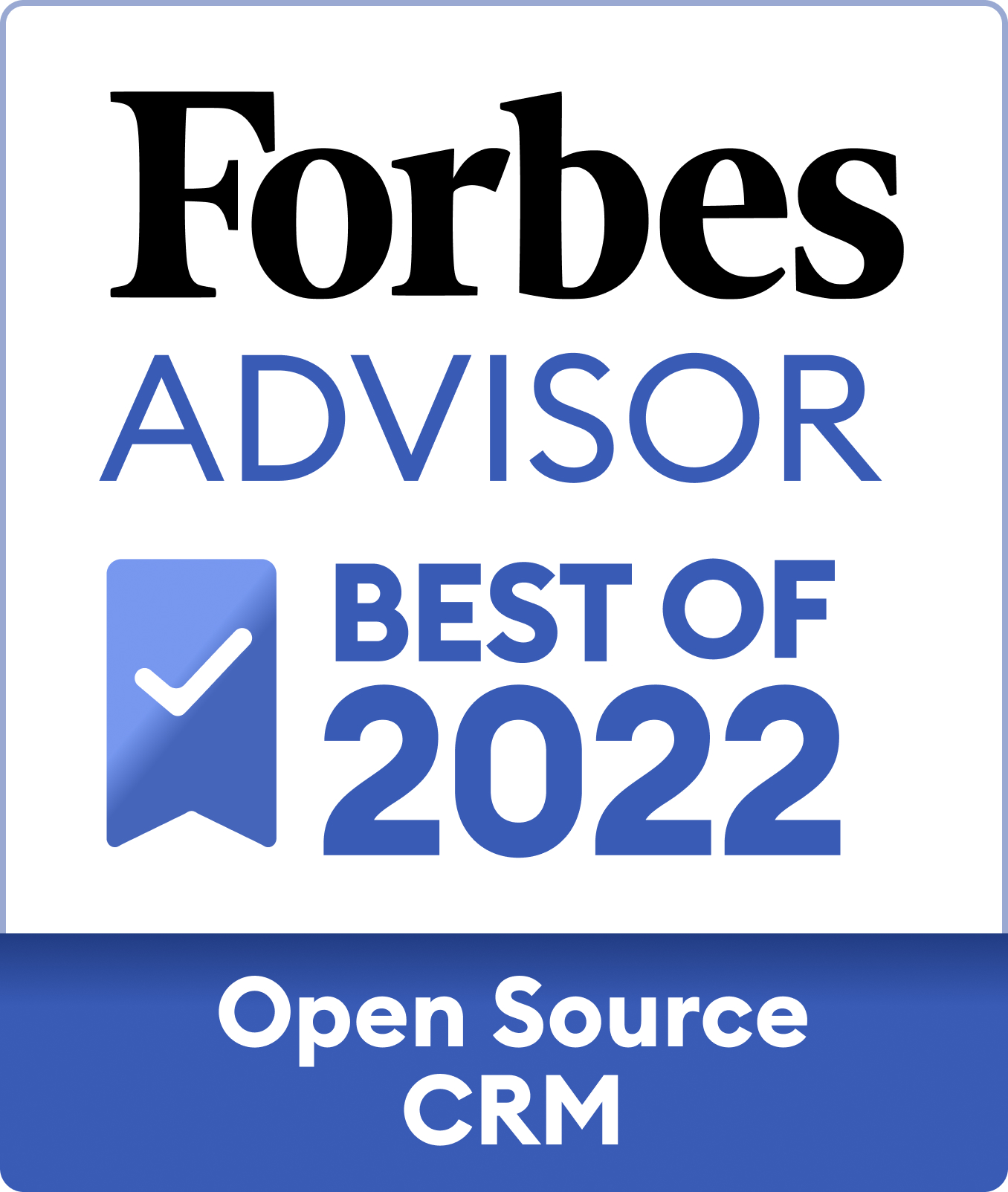 SalesAgility, authors and maintainers of open source CRM platform SuiteCRM, with more than a million downloads globally, has been successful due to the flexibility and freedom it offers to businesses. It brings to the table an all-inclusive option, with unlimited users, leads and contacts while also providing reporting functionality that will help businesses make strong sales decisions.
The awards come at an exciting time for SalesAgility as the latest version of its flagship product, SuiteCRM 8 has just been launched. This has been the company's largest release to date and delivers fundamental changes to the SuiteCRM user experience whilst also introducing new technology and core structure.
Stuart Dalton, CEO at SalesAgility, said: "We are honored to be presented with the Best Open Source CRM of 2022 award, which confirms that we are well on our way to achieving our mission of creating the world's most adopted Open Source CRM. This would not have been possible without the hard work of our team, whose determination ensures that we can continue to innovate SuiteCRM."
He continued: "The last six months have been an exciting time here at SalesAgility as we celebrated the launch of SuiteCRM 8. With our products and business going from strength to strength, our next steps are to focus on expanding internationally and growing our customer base worldwide. Big things are coming, and we are thrilled to have so many users join us for the ride."
"Flexibility is paramount when it comes to open source CRMs. But that flexibility can come with unintuitive interfaces, overwhelming configuration options, and other headaches that turn off many businesses in favor of traditional turnkey software," said Forbes Advisor Deputy Editor Cassie Bottorff, who led the analysis. "SuiteCRM offers an ideal balance between the customization capabilities of an open source platform with a friendly UI, a powerful standard feature set and plenty of helpful documentation to help you accomplish whatever you need with your CRM. And a robust community of developers means that SuiteCRM gets improved and polished on a constant basis."
About Forbes Advisor
Forbes Advisor is a trusted destination for unbiased money and business advice, news and reviews, dedicated to helping consumers and business owners make smart decisions and choose the right products with ease. For more information about Forbes Advisor, visit https://www.forbes.com/advisor/business/.
For more information contact:
Laura Kerr
SalesAgility Ltd.
Laura.kerr@salesagility.com