Technology is always evolving, so the way we do business needs to evolve too. Failure to keep up will result in being left behind in your competitor's dust. 
Stay ahead by identifying and utilising new technology to empower your sales teams. The result? You and your teams will be able to reach new audiences, convert more customers and increase revenue.
Some of the latest trends to help maximise your sales effort:
Create unique experiences through personalisation
72% of consumers say that they will only engage with brands who tailor their marketing approach to include personalised messaging. That's huge. With some simple solutions you can ensure you won't reduce your market share by a potential 72%.
Personalisation can be easily achieved by leveraging what you know about your potential customers. With 60% of people happy to provide personal information, creating assets or user profile accounts on your online channels can help you enhance individual customer experiences. Sales teams will be in a better position to track their habits and improve experiences. With rich customer data at their disposal, sales teams will be able to reach out to your customers and prospects directly.
CRM, an integral part of the sales cycle
Okay this one is pretty obvious but there are still so many companies out there without a CRM. Having an effective CRM system in your tech stack can help businesses enhance their reach and efficiency. Designed to manage customer interactions CRM will enable sales reps to reduce time spent on admin tasks. The likes of recording conversations, tracking emails, and logging phone calls all become more streamlined processes. Freeing up their time so that they can focus their efforts on engaging your customer base, pushing them through the sales funnel and making you money.
If this wasn't reason enough to invest in the software though, 65% of sales reps who use (mobile) CRM achieve their sales goals. With more time on their hands and easy to digest data at their fingertips they are empowered to focus on the customer and close more business.
Seamless omnichannel approach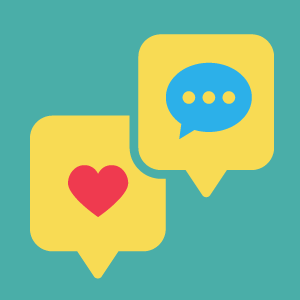 Digital customer experiences have grown in importance over the past 12 months. With the world in lockdown, potential customers have had to go online to fulfil their needs. This is understandable.
Social media has transformed the way in which businesses sell. It is a big trend that is gaining a lot of momentum and is fast becoming an integral part of the sales cycle. It is as much about building and developing relationships with prospects and customers as it is about making money.
Social selling techniques include directly interacting with prospects via social channels such as Facebook, Instagram and Linkedin and sending these individuals relevant content that they will find engaging. Social listening tools will also become vital in this endeavour as they will let you 'listen in' on trending conversations. Allowing your sales reps to become part of the conversation. What's the benefit of this for you? Staying relevant whilst growing brand awareness. You'll be sure to stay at the forefront of people's minds and never again will you miss a beat.
However, it's important not to make your customer journeys 100% digital. Someday soon (hopefully!) lockdowns across the world will be lifted and when that day comes customers will be able to return your stores in person.
Personal interactions with your sales reps will return to being a critical part of your sales cycle. Allowing your employees to build relationships, trust, and rapport. Enabling them to identify new opportunities that will ultimately lead to bigger and better conversions.
Create connections through video
Video as part of sales outreach has been growing in popularity in recent years. The global pandemic has meant that it has gone from "a nice touch" to almost a necessity overnight. It's predicted to not be going anywhere either, with statistics showing that it can cut the sales cycle in half. It is bridging the gap with the lack of opportunity to sell face to face.
76% of buyers like to speak to someone when they are purchasing a new product or service. Implementing video chat enables your team to build rapport by offering consultations online and bringing your experts closer to your customers.
Data is the basis of digital marketing results and is key for producing effective campaigns. The more engagement you get from a campaign, the better your strategy has worked. It's as simple as that.
Implementing software that will align with your business goals is therefore key. It will ensure that you are tracking the right Key Performance Indicators (KPIs) and using this data to make informed business decisions for the future.
Organisations that are data-driven are 23 times more likely to acquire customers. Not only this, but they are also 6 times more likely to retain their customers and 19 times more likely to be profitable.
Analytics tools that complement your business software, such as CRM will also allow you to visualise what your employees are doing and working on. The data driven dashboards can act as a good way of motivating teams. Recognising and rewarding those who are performing well has never been easier. The dashboards will inform you when targets have been reached, allowing you to acknowledge and celebrate accordingly.
Stop selling, start building authentic relationships
Being exposed to obvious selling strategies for years has resulted in customers being treated as cash machines instead of individuals. Their own situations, desires and needs have long been ignored and they have had enough.
Businesses are therefore needing to take a different approach. Everything from planting the seed that customers might need your product/ service via social channels, to the actual problems your product/service solves, needs to be unintrusive in tone. Instead guiding them through the customer journey in a less 'salesy' manner. By dropping the hardcore sales pitch, clients will be more receptive to your messaging. In turn creating long lasting relationships that will be more profitable.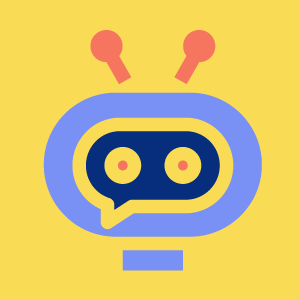 Answering customer queries and questions in real-time is important. It allows you to improve your customer service abilities whilst also being a valuable resource for your sales team. By incorporating chatbot functionality into your business website, this is achievable.
Answers to FAQs can be automatically relayed using Chatbots and this has been found to be the number 1 use case for the software. Set up to deal with visitors to your website who are looking for something in particular. They can be automatically pointed in the right direction. Everyone wins. A remarkable amount of pressure is taken off of your sales team and your prospect customer gets the answer that they need, when they need it.
People are also more likely to provide you with personal information in a chatbot setting, rather than an online form. The conversational tone of a chatbot allows you to build rapport and confidence with your client. Queries can be answered, worries washed away, problems fixed, and loyalty built.
Break the ice, prevent customer churn, and cart abandonment, answer FAQs, track orders, collect feedback. Chatbots can be incredibly effective when implemented correctly.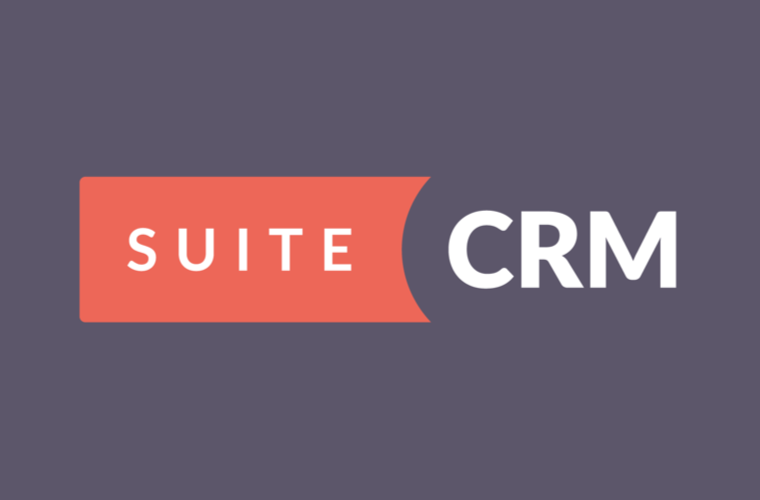 SuiteCRM is one of the world's most popular CRM applications. Our feature-rich enterprise-ready alternative to Salesforce enables your sales teams to sell, market & service smarter by providing all the benefits of CRM at substantially lower costs, with the freedoms and flexibility of Open Source.
You can download and host SuiteCRM on your own servers, you can put it in a public cloud, a private cloud or you can access it as software-as-a-service. It is the ultimate freedom, allowing you to stay in full control over your business data. You can try SuiteCRM for free here.
Help support the SuiteCRM project by becoming a sponsor today!