Sales force productivity is a challenge that almost every business faces. The situation is not helped by sky-rocketing sales targets and the expectations to not only meet but surpass them. The subsequent pressure on your team will quite often manifest as inefficiency, ineffectiveness and worst of all, employee burn-out. Each of these worsened if they do not have the adequate tools needed to do their job properly.
Sales data is a powerful asset as it holds the key to understanding consumers. However, it is only powerful IF the data can be presented in a User-friendly way. CRM software facilitates this. It helps a business' sales force maintain a customer centric position. You can create snapshots of your customer base allowing your team to see where they are in the buyer's journey at any given time. This allows teams to personalise their outreach and quickly establish rapport.
How can CRM technology drive efficiency within your sales force?
Lessen the administrative burden
In general, sales personnel spend 17% of their working days on manual data entry. With CRM's built-in automation functionality, the manual tasks such as logging customer interactions and sending emails become effortless. As a result, low-value, time-consuming administrative tasks will be reduced significantly.
This newly found 'free' time will allow your employees to refocus their attention on your customers, communicate with them effectively as well as personalising any touchpoints. Placing them back at the centre of the operation and improving their customer journeys. Remember, happy customers are loyal customers and CRM software enables this.
Become time management & planning pros
A CRM gives you an overview of your entire customer base and their respective positions in the buyer's journey. With this information, teams gain a deeper understanding of their audience allowing them to segment and generate customer lists with a click of a few buttons. More specifically, they can prioritise customers based on the level of intervention required to convert them.
Teams can use this time to gain a deeper understanding of their audience, in addition to focusing directly on growing business revenue streams. Getting to the root of their behaviour. Understanding why they are drawn to your brand. Both of which will put you in a stronger position when it comes to communicating with them.
This also provides an opportunity for not only your sales team, but your entire business, to grow and develop. This work can serve as a foundation for future innovation. Knowing what problems your products/service solves for a customer ensures that you can continue meet their needs. Forecasting changes in this behaviour and adapting your business quickly and accordingly will ensure you stay relevant within the market.
All for one and one for all
It is common in most businesses to have a sales team that report on a monthly basis to management. Without a CRM, your sales force may have to devote hours, if not days, compiling updates and reports for such meetings. This consumes valuable time and diverts attention away from your customers.
Fortunately, this is where a CRM system shines and becomes a valuable asset. Users can set up automated reports using the system's limitless capabilities. From a centralised Sales Pipeline, to reviewing which of your Sales team is selling the most in any given month, your sales force is now a transparent machine. Furthermore, these reports are available to anyone, at any time.
The CRM system facilitates conversations on best practises and analysis by opening up communication channels between your sales force and management. Whether it be through shared calendars, email integrations or call logs, everyone is up to date at all times.
Be there when you're needed most
CRM automation and segmentation eliminates the need for your sales team to sift through mountains of data in order to be effective in their roles. In fact, it has been found that CRM technology can reduce the complexity of the sales cycle by 8-14%.  The software can easily collate a vast array of customer data and documents. Identifying the appropriate parties and segments to target with specific messaging.
A CRM facilitates the tracking of all customer communication, past and present. As a result, it can alert your sales team to situations where intervention is required, such as a customer nearing the end of a free trial or a contract that needs to be renewed. Having a system that monitors this for you means that important milestones like these are met with pre-planned communication. The customer is no longer an afterthought, but rather an important part of your company's DNA and purpose.
Justify sales strategies… and save money

CRM systems don't (often) come cheap. However, when implemented correctly and scaled deep into business processes they can save your business a hefty amount of money in the long term. We are all familiar with the phrase "Time is money". By freeing up your sales force's time, allowing them to concentrate on more pressing matters, you are in fact saving your business cash.

Built-in functionality significantly reduces the overall time and cost per lead. In fact, it was found that CRM pays back $8.71 for every dollar spent. When key customer touchpoints like quote processing and invoice sending are incorporated into workflows, they are no longer considered manual tasks. Reducing company costs and increasing sales revenue.

Using a CRM system enables your sales force to harness the power of your sales data in order to work more effectively, propelling your business forward. In doing so, ample opportunities are created within the system ensuring an increase in efficiency, both in the way they work and also in their processes. Sales quotas and targets can now be reached – faster than ever before!
.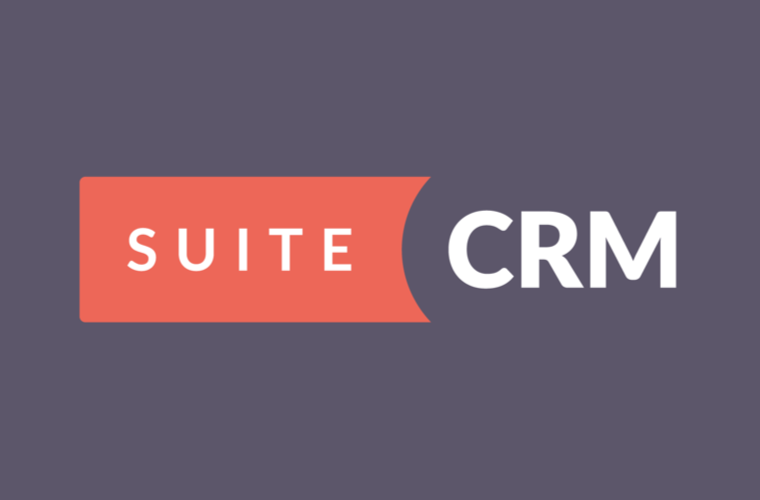 SuiteCRM is one of the world's most popular CRM applications. Our feature-rich enterprise-ready alternative to Salesforce enables your sales teams to sell, market & service smarter by providing all the benefits of CRM at substantially lower costs, with the freedoms and flexibility of Open Source.
You can download and host SuiteCRM on your own servers, you can put it in a public cloud, a private cloud or you can access it as software-as-a-service. It is the ultimate freedom, allowing you to stay in full control over your business data. You can try SuiteCRM for free here.
Help support the SuiteCRM project by becoming a sponsor today!