Implementing a CRM system correctly can bring many benefits. Through CRM, customer communication is improved, business relationships enhanced and daily operations, streamlined. Your focus can now go back to your clients.
The benefits aren't only external though. CRM solutions also help aid better communication internally between teams. By working together, employees are empowered to work smarter, not harder.
To reap the benefits of CRM then it must be successfully implemented and embedded within your organisation. It affects all levels of a business; it involves every employee and this is important to remember when implementing a CRM.
There are a number of challenges you must consider and overcome when implementing CRM to ensure high user engagement. In doing so you will guarantee its success and achieve your business goals.
Here are 5 steps to consider to ensure your businesses CRM implementation is a success:
Let's make this clear. A CRM system is not a strategy in and of itself. The software itself will not miraculously achieve instant success. Instead, it will provide the tools needed to enhance a coherent CRM strategy.
A customer relationship management strategy is not a standardised document. It will need to be moulded to fit your business, depending on its size and your main goals. Defining this strategy will ensure that your CRM software will ultimately complement your business development and customer experience initiatives. Driving your business forward confidently towards a bright future.
By setting out clear and concise processes that align with your strategy, the rational and main objectives for the implementation will be clearly defined. Insights will be provided from the outset identifying any current processes that will need to change as a result. How goals and objectives are to be measured should also be outlined.
Include representatives from all users from the start
This is an important point to consider when making the move towards a CRM implementation. You need everyone to be on-side; from sales, marketing and customer services to the senior management team. Alienating user groups from the initial discussions on what the CRM strategy is and what solutions can be tailored to meet is a big no, no. It can lead to fractured internal relationships and ultimately lead to CRM software that your people don't use.
User adoption will determine the success of the software once it is embedded in your business processes. Can you make a hot cup of tea without boiling the kettle? No. In the same way that if the CRM is not fed information and utilised correctly, it cannot drive value. For this reason, employees need to understand the significance of using the software and the associated benefits – both collectively and individually.
Engage senior stakeholders in the business and get them involved in the implementation. As figureheads of the business, management set the tone for forming certain opinions and the working culture. It therefore will set a precedent for the rest of the business. Inspiring all levels of the organisation to put the software to good use!
Choose a CRM that will work for you
To ensure that you choose the right CRM software for your business, you first need to be clear on your business objectives. By implementing a CRM system what do you hope to achieve? These are the questions you need to answer before choosing a solution that is right for you.
Once you have taken all relevant information into account you will need to start evaluating the best fit for your business. In your initial search it is good to look for solutions that will give you freedom. Being customisable, cost-effective and user friendly are very important measures to consider. Especially when you want to implement software that you want your employees to engage with.
It should go deeper than this though. You also have the choice of proprietary solutions and Open Source. Depending on what is important to you. Owning your data and having full control over your system is something that you want to consider.
Make sure users are confident
Your new CRM software will bring a lot of change to your business. It will not only require altering business processes but also in how individuals carry out their day-to-day tasks. Training is key. You need to ensure employees know how to use the system in a way that will bring about positive change.
Setting a sensible time frame for the roll out of this new software is also very important. Your team will feel more confident if they have the time to process the change and have the time to ask questions. If the CRM implementation process is rolled out too quickly, stress and panic within the office will be the result. This will benefit no one. Realistic ideals and goals from the outset will avoid these situations and will increase the chances of a successful CRM implementation.
This leads on very well to the final point…
Overcome issues & celebrate success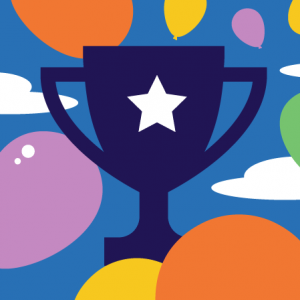 Once training has been initiated, it is very important that you request feedback from your employees on a regular basis. Understanding their opinion on the software, whether it is good or bad is vital. Teams will be using this CRM every day and it will form an integral part of their role within the company. You will therefore want to ensure that they are comfortable using the technology.
If feedback suggests that users are having issues with the CRM, you will want to address these as soon as possible. Especially if you are getting the same issues being raised across the board. Recurring complaints should be addressed by the CRM provider. Your CRM provider should be seen as a partner. After all, they should know CRM best and will be able to provide consultancy so that an adequate solution can be found. In doing so, your CRM will have a better chance of success.
Celebrating success throughout the implementation process will be crucial in motivating staff. Recognising small achievements as well as big ones publicly will spur all employees on, especially if there is a monetary incentive attached. This will reinforce the message that you recognise and appreciate their effort.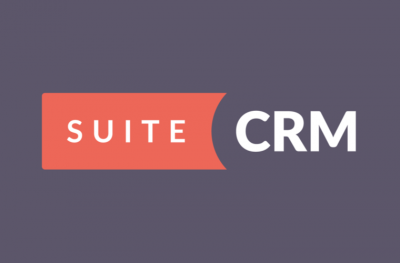 SuiteCRM is one of the world's most popular CRM applications. Our feature-rich enterprise-ready alternative to Salesforce enables your sales teams to sell, market & service smarter by providing all the benefits of CRM at substantially lower costs, with the freedoms and flexibility of Open Source.
You can download and host SuiteCRM on your own servers, you can put it in a public cloud, a private cloud or you can access it as software-as-a-service. It is the ultimate freedom, allowing you to stay in full control over your business data. You can try SuiteCRM for free here.
Help support the SuiteCRM project by becoming a sponsor today!