Work at SalesAgility
Passionate about open source? Make it your living!
Hiring: Software Engineer Team Lead (PHP)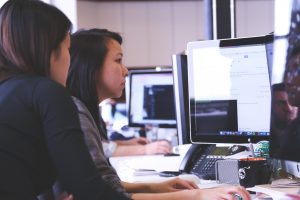 Date Posted: January 2022
SalesAgility writes and maintains the world's leading open source Customer Relationship Management (CRM) application – the award-winning SuiteCRM. We are an Open Source CRM software consultancy with headquarters in Stirling, Scotland and a client base across the globe.
It's an exciting time to join SalesAgility. We are in a period of growth, following the launch of SuiteCRM 8.0, our largest and most important release. With a vision to become the world's most adopted CRM, we are focused on providing our customers with freedom, flexibility, and the best possible user experience whilst promoting a culture of open collaboration, continuous learning, and always doing the right thing.
We have an awesome team of software engineers (and other roles) already working with us and we are looking for another wonderful individual to take an active role in growing the business as well as their own career.
The Software Engineer Team Lead role is vital to SalesAgility as you will be an integral part of our multi-disciplinary agile Customer Projects Team, leading and delivering projects for our clients all around the world. As a direct report to the CTO, this role offers the autonomy to develop and implement process/system improvements that will benefit our clients and the development team.
You're the person we are looking for if…..
You are looking for a role where you are actively engaged in day-to-day operations carried out in the development team. Finding solutions, suggesting workarounds and everything else involved in a successful development team
You are really organised and can prioritise your team's workload to deliver high quality solutions.
You can take the lead of your daily team stand up's, planning meetings and motivate your colleagues to be the best they can be.
You have excellent development skills with a thirst for knowledge of all things IT.
Our ideal candidate will have…..
A Computer Science degree or IT Discipline (or comparable experience).
Extended Experience in developing web based software using PHP, Git, JavaScript and SQL.
Strong analytical skills and a solid understanding of the software development life cycle.
An understanding or interest in open source software, culture and communities.
The skills, knowledge and aspiration to mentor and lead all members of the team.
A Positive outlook towards working to deadlines.
Why Join us?
The is a unique opportunity to join an Open Source and forward thinking company in the heart of Stirling
We offer a Competitive salary along with a Company pension scheme and have a Company share scheme
We have a Supportive team culture and like to have Regular catered social events to build team collaboration
This is an amazing opportunity to join a successful, fast growing company and become an integral part of our future expansion plans. SalesAgility are committed to promoting equal opportunities and diversity, and all applicants will be considered on their merit, competence, talent and qualifications.
This role will involve a mix of office based and home working. Our office is located in the heart of Stirling. Close to shops, cafés, restaurants, train and bus stations, and are well connected to the motorway network.
Remuneration
The salary scale for this role is £40,000 – £50,000 per annum.
To apply please send your CV and a covering letter.