Master Class 1 – Webinar: No need for coding
Learn how to customise SuiteCRM without coding. We will explore the inbuilt functionality and configuration options within SuiteCRM that can be utilised in order to unleash the true power of SuiteCRM.
What will be covered
Configuration options
Module Builder
Studio
Workflow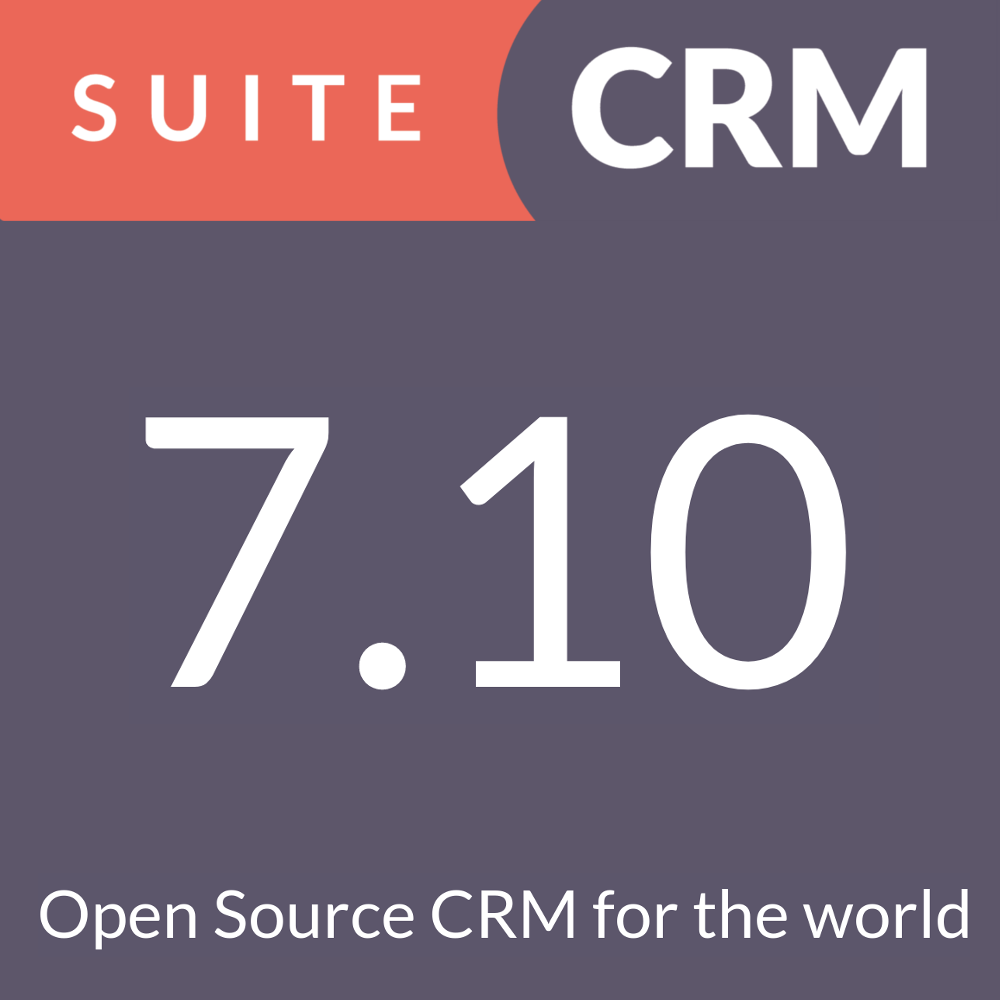 Date: Wednesday 6th June 2018
Time: WEST(UK): 3.30pm, CEST: 4.30pm, PDT: 7.30am, EDT: 10.30am
Duration: 2 – 2.5 hours
Method: interactive webinar
Recordings: recordings will be send to all participants
Cost: £200
This class has already been given on June 6, so please check out the other master classes.
"I enjoyed the last Master Classes and it was a great value for the company I worked at. I managed to customize SuiteCRM and add custom modules. It also helped me with developing my own reporting tool, executing SQL queries directly on the database of SuiteCRM and representing the results to the end user with a custom template
."
Dimitris Nikolakakos, IT Administrator & Developer
These are the top reasons to sign up for the SuiteCRM Master Classes:
The classes are given by top SuiteCRM developers at SalesAgility, and they will share inside knowledge.
The Return Of Investment is really good. People that have followed SuiteCRM Master Classes have become more efficient in customizing and extending their SuiteCRM instances, saving them many hours.
The classes are given online, via a interactive webinar, so you can easily join from your desired location. You will receive complimentary recordings of the Master Classes you attended.
Have your questions on the training topics answered on the spot!
SuiteCRM Master Classes are normally only given once per year, so don't miss this one!
Become a SuiteCRM expert and reserve your seat of the classes you desire today!
There are 4 classes being delivered on a weekly basis in June, and a class will last between 2 to 2.5 hours.
Each class normally costs £200 per session, but with the discount code "20off" you can get them for just £160 each!
Who will be giving the classes?
You will receive classes from top SuiteCRM developers that work at SalesAgility, the driving force behind SuiteCRM
Have there been SuiteCRM Master Classes before?
Yes, last year, and they were very successful. That's why we are doing SuiteCRM Master Classes this year too!
What are the prerequisites?
It is highly recommended that you have a working knowledge of SuiteCRM's administrative interface before undertaking the course. For the "Master Class 1 – Webinar: No need for coding" that's all you need. For the other classes, knowledge of PHP, JavaScript and CSS is recommended too.
How will the classes be given?
The classes will be given online, via an interactive webinar, so that you can take the classes from any location you like (as long as you have internet)
What version of SuiteCRM will be used in the Master Classes?
We will use 7.10, the latest version of SuiteCRM
Will there be recordings?
Yes, you will get a complimentary recording of the Master Classes you attend!
So, select the classes your interested in and reserve your seat today! Don't miss the SuiteCRM Master Classes and the opportunity to learn from the best!
Buy your access the the SuiteCRM Master Classes right now
Special offer: use the coupon code "20off" for 20% discount on all classes! Get your seat today!