Work at SalesAgility
Passionate about open source? Make it your living!
Hiring: Project Software Engineer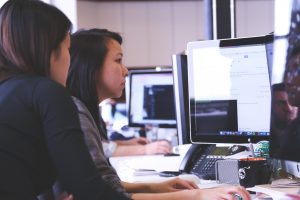 Date Posted: August 2022
Do you want to build new features and improve our open source CRM by solving complex and challenging technical problems?
SalesAgility are looking for a talented Software Engineer to join our Projects Team.
We are in a period of growth after launching SuiteCRM 8.0, our largest release since the company began. With a vision to become the world's most adopted CRM, we are focused on providing our customers with freedom, flexibility, and the best possible user experience. It's an exciting time to join our team.
What you'll be doing…..
Developing our flagship product SuiteCRM to provide our clients with unique and ambitious customisations and integrations
Work within a motivated SCRUM team to meet challenging deadlines
Gain immediate feedback from clients on exploratory features and have direct input to project sprint planning and solutions
Work with exciting clients that come from a varied range of industries and across the globe
Collaborate with Consultancy and Quality Assurance to improve solutions and resolve any development issues
Work closely with clients to achieve their project goals and to create and maintain a good working relationship
Our ideal candidate will have…..
Object Orientated Programming, preferably in PHP
Web development skills in HTML / JavaScript
SQL (MySQL/MSSQL) – understanding of databases
Working with version control and code repository
Knowledge of open source communities and ideologies
Aspirations to mentor junior members of the team
What we bring…
Flexible remote/hybrid working options
Career roadmap with regular 1-1 reviews to help you reach full potential
Event and Conference attendance
Employee share scheme and company pension
Regular social events to build team collaboration and have some fun
Competitve salary
30 days annual leave
Supportive team culture
Our team are just as important to us as the open source community we serve. Flexible working that fits with your home life is encouraged and available to all. Some are most productive when working from home, others thrive in the office environment. Either way we have an option to suit you.
SalesAgility writes and maintains the world's leading open source Customer Relationship Management (CRM) application – the award-winning SuiteCRM. We are based in the heart of Stirling close to shops, cafes, restaurants, train and bus stations and well connected to the motorway network.
We are committed to promoting equal opportunities and diversity, and all applicants will be considered on their merit, competence, talent and qualifications.
Remuneration
The salary scale for this role is £30,000.00-£40,000.00 per annum.
To apply please send your CV and a covering letter to recruitment@salesagility.com.
The cover letter is just as important as your CV, so please include one, telling us why you believe you are a good fit for the position. If you have examples of relevant work or projects, we would love to see them, so please include links to them in your application.
We respectfully ask agencies not to contact us regarding this vacancy.