Work at SalesAgility
Passionate about open source? Make it your living!
Hiring: Senior Software Engineer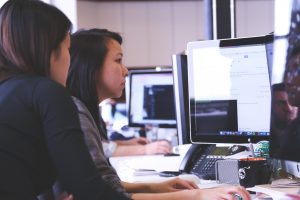 Date Posted: 26th May 2021
SalesAgility are looking for a talented PHP Senior Software Engineer to join our multi-disciplinary agile Customer Projects Team. This role is pivotal to the success of our customer projects and the successful candidate will be responsible for the designing and implementing bespoke solutions for our open-source product SuiteCRM.
At SalesAgility we want our team to grow with us and we will work with the successful candidate to outline a career roadmap including their progression into senior roles and leading their own team in future..
What you will be doing…
Developing high-quality software design and architecture to customise our product SuiteCRM to the needs of our clients.
Identify, prioritise, and execute software development tasks within an agile development environment.
Participating in Daily Stand Ups, Sprint Retrospectives, Sprint Planning and Sprint Demonstrations.
Work on a variety of projects from different backgrounds, sizes and industries. From Australia to California, from 5 users to 5000+ and from Finance to Telecoms; no two projects are alike.
Build deep and meaningful relationships with our clients to achieve mutual goals.
Collaborate with our internal core product team to improve the core product.
Act as a role model to junior members of the team.
What you will need to be successful…
Experience in developing software using PHP, JavaScript, Version Control and SQL.
Thrive in a collaborative and team oriented environment taking accountability for the work you deliver.
A passion for building great solutions which bring value to our customers.
Solid understanding of the software development life cycle
(desirable) An understanding or interest in open source software, culture and communities
(desirable) The skills, knowledge and aspiration to mentor junior developers in the team.
Remuneration
The salary scale for this role is £41,000 – £55,000 per annum.
About SalesAgility
SalesAgility writes and maintains the world's leading open source Customer Relationship Management (CRM) application – the award-winning SuiteCRM. We are an open source CRM software consultancy with headquarters in Stirling, Scotland and a client base across the globe.
It's an exciting time to join SalesAgility. We are in a period of growth and are on the cusp of launching SuiteCRM 8.0, our largest release since the company began. With a vision to become the world's most adopted CRM, we are focused on providing our customers with freedom, flexibility, and the best possible user experience whilst promoting a culture of open collaboration, continuous learning, and always doing the right thing.
This position can be based in our Stirling office or remotely. Our office is in the heart of Stirling, we're close to shops, cafés, restaurants, train and bus stations, and are well connected to the motorway network. In addition to the employee share scheme, we offer competitive salaries, flexible working options, a company pension scheme, regular catered social events to build team collaboration and most importantly a supportive team culture.