Work at SalesAgility
Passionate about open source? Make it your living!
Hiring: Senior Front End Developer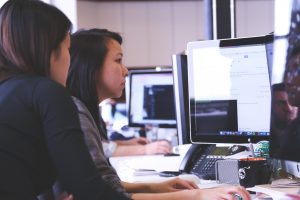 SalesAgility writes and maintains the world's leading open source Customer Relationship Management (CRM) application – the award-winning SuiteCRM. We are an Open Source CRM software consultancy with a client base across the globe.
We are looking for a talented Senior Front-End Developer to join our core Product Team.
It's an exciting time to join SalesAgility. We are in a period of high growth and are on the cusp of launching SuiteCRM 8.0, our largest release since the company began. With a vision to become the world's most adopted CRM, we are focused on providing our customers with freedom, flexibility, and the best possible user experience whilst promoting a culture of open collaboration, continuous learning, and always doing the right thing.
What you'll be doing…
Work closely with designers and our Project Team to build our flagship product SuiteCRM to provide intuitive and exciting UX to empower our users.
Setting and driving our front-end / UX strategy and architecture.
Take an uncompromising stance on designing for full accessibility.
Work within the product team to shape and deliver the core product following the SCRUM framework.
Gain feedback from product owner and the community on experimental user interface designs and processes and implement them.
Practising open source principles (transparency, participation and collaboration).
Collaborate with internal teams on product feedback and requests.
What we need…
Good understanding of front-end technologies, including HTML5, JavaScript, CSS3, and Sass/Less.
Experience building user interfaces for websites and/or web applications.
Experience designing and developing responsive design websites.
Comfortable working with debugging tools like Firebug, Chrome inspector, etc.
Ability to understand CSS changes and their ramifications to ensure consistent style and performance across platforms and browsers.
Ability to convert comprehensive layout and wireframes into working HTML pages.
Knowledge of how to interact with RESTful APIs and formats (JSON, XML).
Proficient understanding of code versioning tools (such as git).
Good communication skills and an ability to perform well in a fast-paced environment.
Perks…
Flexible working options.
Personal development plans and quarterly reviews.
Event and Conference attendance.
Employee share scheme and company pension.
Regular social events.
This position will be on-boarded remotely and although it is envisioned that the role will be office based, exceptional fully remote candidates will be considered.
Our office in the heart of Stirling we're close to shops, cafés, restaurants, train and bus stations, and are well connected to the motorway network. In addition to the employee share scheme, we offer competitive salaries, flexible working hours, a company pension scheme, and regular social events to build team collaboration.
We are committed to promoting equal opportunities and diversity, and all applicants will be considered on their merit, competence, talent and qualifications.
If the idea of joining a fast growing and well run organisation with career progression and travel opportunities appeals to you, apply now.