Work at SalesAgility
Passionate about open source? Make it your living!
Hiring: Business Analyst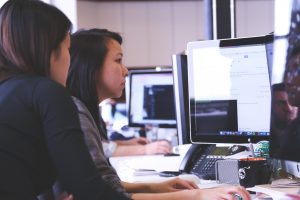 SalesAgility is a leading open source consultancy with a global reach. Our product, SuiteCRM, is disrupting the traditional CRM model, transforming our customer's businesses, and is completely Open Source!
It's an exciting time to join SalesAgility. We are in a period of high growth and are on the cusp of launching SuiteCRM 8.0, our largest release since the company began. With a vision to become the world's most adopted CRM, we are focused on providing our customers with freedom, flexibility, and the best possible user experience
Our agile teams are passionate about delivering innovative solutions that delight our customers. We promote a culture of open collaboration, continuous learning, and always doing the right thing.
SalesAgility is looking for a Business Analyst to support our consultancy team in capturing the business requirements of our customers. This is a demanding position that requires knowledge of our product (SuiteCRM), software development, business methods, and business processes.
The business analyst role is often seen as a communication bridge between the development team and the business stakeholders. Business Analysts must be good verbal and written communicators, tactful diplomats, problem solvers, thinkers and analysers – with the ability to engage with stakeholders to understand and respond to their needs in rapidly changing business environments.
This can often involve dealing with very senior stakeholders and challenging and questioning to ensure that value for money is achieved from IT transformation projects.
Job Description
Elicit customer requirements using business analysis techniques such as workshop facilitation, documentation analysis and interviews.
Provide on-site consultancy and training to stakeholders and end users.
Critically evaluate information gathered from multiple sources, reconcile conflicts, decompose high-level information into details, abstract up from low-level information to a general understanding, and distinguish user requests from the underlying true needs.
Communicate and collaborate with external and internal customers to analyse information needs and functional requirements and deliver the following artefacts as needed: Functional Requirements, Use Cases/User Stories, Process Flow Diagrams and Interface Wire-frames.
Successfully engage in multiple projects simultaneously.
Work independently with client senior executives and other stakeholders.
Be the liaison between the client and SalesAgility technology and support teams.
Manage the successful delivery of our projects.
Become a SuiteCRM subject matter expert providing pre-sale consultancy including product demonstrations.
Prerequisites
Computer Science, Software Engineering, IT or Business Information systems related degree or strong industry experience.
Ideally has 1 – 2 years experience as a Business Analyst or similar role.
Excellent verbal and written communication skills and the ability to interact professionally with a diverse group of executives, managers, and subject matter experts.
Strong analytical and project management skills required, including a thorough understanding of how to interpret customer business needs and translate them into application and operational requirements.
Good interpersonal skills and ability to build effective relationships with stakeholders.
Strong leadership ability.
Team oriented.
Customer oriented.
Good active listening skills.
Flexibility to travel internationally when required.
We're close to shops, cafés, restaurants, train and bus stations, and are well connected to the motorway network. In addition to the employee share scheme, we offer competitive salaries, flexible working hours, a company pension scheme, and regular social events to build team collaboration.
We are committed to promoting equal opportunities and diversity, and all applicants will be considered on their merit, qualifications, competence and talent.