Work at SalesAgility
Passionate about open source? Make it your living!
Hiring: Consultancy Team Lead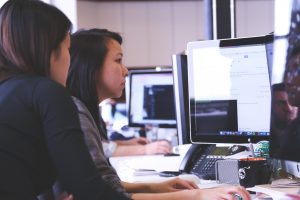 Date Posted: March 2022
SalesAgility are looking for a talented Team Lead to join our Consultancy Team. This role is pivotal to the success of our customer projects and the successful candidate will be responsible for the discovery, analysis, and scope management for a portfolio of international projects. In the Team Lead role, you will also have line management responsibilities across the Consultancy team and will have autonomy to implement process improvements that will benefit our clients and Consultancy team.
At SalesAgility we want our team to grow with us and we will work with the successful candidate to outline a career roadmap including their progression to more senior roles, and in developing the consultancy team.
What you will be doing…
Facilitating requirements and discovery workshops to understand our customer's goals, processes, future needs, and current challenges.
Document functional requirements as User Stories and Acceptance criteria supported by flow diagrams and other graphical representations.
Present Requirements Specification Document to Client, owning the requirements refinement process until scope agreement.
Be the voice of the customer within the Scrum Development Team acting as the Product Owner by proxy.
Manage the Scope Backlog working with the Scrum Master to resolve assumptions and dependencies ensuring the scope of work is clear for the Development Team.
Facilitate Customer Sprint demonstrations, showcasing the work completed by the development team.
Owning the Change Request process for any client feedback requests.
Be seen as a product and solution consultant internally supporting the Sales Team in pre-sale activities such as product demos, customer presentation and tender bids.
Training end-users on the software and producing bespoke training documentation.
Attend and participate in Scrum Ceremonies, Daily Stand-up, Retrospectives, Reviews and Planning.
Line managing our Business Analysts, Project Managers, and Quality Assurance Engineers.
Liaise with the senior management team on overall consultancy performance and delivery.
What you will need to be successful…
Computer Science, Software Engineering, IT or Business Information systems related degree or experience as a Business Analyst.
Excellent verbal and written communication skills with the ability to interact professionally and build good relationships with a diverse group of stakeholders.
Strong analytical and product management skills required, including a thorough understanding of how to interpret customer business needs and translate them into application and operational requirements.
Thrive in a collaborative and team-oriented environment taking accountability for the work you deliver.
Strong leadership capability and active listening skills with the ability to pull customers towards certain solutions.
Flexibility to travel internationally (in normal times) when required.
The skills, knowledge, and aspiration to mentor and lead all members of the team.
Why join us?
Competitive salary
Contribute to the open source project
Remote working available
Flexible working options
Supportive team culture
Company share scheme
Regular catered social events to build team collaboration
Company pension scheme
Remuneration
The salary scale for this role is £40,000.00-£50,000.00 per annum.
About SalesAgility
SalesAgility writes and maintains the world's leading open source Customer Relationship Management (CRM) application – the award-winning SuiteCRM. We are an open source CRM software consultancy with headquarters in Stirling, Scotland and a client base across the globe.
It's an exciting time to join SalesAgility. We are in a period of growth and have just launched SuiteCRM 8, our largest release since the company began. With a vision to become the world's most adopted CRM, we are focused on providing our customers with freedom, flexibility, and the best possible user experience whilst promoting a culture of open collaboration, continuous learning, and always doing the right thing.
Our office is located in the heart of Stirling. Close to shops, cafés, restaurants, train and bus stations, and are well connected to the motorway network.
To apply please send your CV and a covering letter.